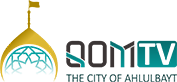 This session:
- Establishing love, friendship & affection
- Good temprament and beautiful disposition
- The extent of Akhlaq & Husn Khulq
- A hadith of Imam Sadiq (A)
- Why did people gather around Prophet?
- Why was a prisoner of war forgiven?
Hujjatul Islam Haq Panah is a Howza teacher in Qom, Iran.