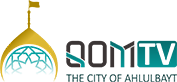 This session:
- How to interact with the society?
- Our behavior with others
- How to attain honor in the society?
- Prophet as a role model
- Limited blessings of the world
- Unlimited moral traits of the Prophet
Hujjatul Islam Haq Panah is a Howza teacher in Qom, Iran.