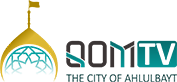 This session:
- Remembrance of Death
- Why are there sins in the society?
- An Iota of Good and Bad
- The most intelligent and clever
- Why remember death a lot?
- What is a barrier for carnal desires?
Hujjatul Islam Haq Panah is a Howza teacher in Qom, Iran.