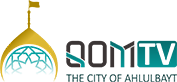 Why does the Almighty Allah encourage us to love the poor that have certain qualities that Allah loves?
And in addition, why are we encouraged to socialize with and keep in contact with the poor?
What are a few of the attributes of the poor that Allah loves?
Furthermore, what are these attributes that Allah loves and wants us to inculcate in our selves?
What is one of the unintended consequences that happens when we become wealthy and rich?
What kind of value does Islam give to the poor that have the attributes that are loved by Allah?
Finally, why is it said that one must "Love The Poor For Their Attributes"?
The late Ayatollah Misbah-Yazdi (R) provides us with a short, but profound lesson on the basics of loving Allah.
#Islam #QomTv #Misbah_Yazdi #Akhlaq #Love #Allah #Concepts #Beliefs #Salvation #Spirituality #Shia