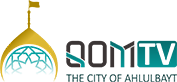 How the people who are loved by Allah, and who love Allah, react when they lose a blessing?
And how do these people react when they gain a blessing?
Does everything that the Almighty Allah does, have a wisdom behind it?
And what should one be prepared for in this life that has both ups and downs?
What are some temperaments that a Mo'min, a believer, must not have?
Finally, why is it said the "Calamities & Blessings Are Both A Divine Test"?
The late Ayatollah Misbah-Yazdi (R) provides us with a short, but profound lesson on the basics of loving Allah.
#Islam #QomTv #Misbah_Yazdi #Akhlaq #Love #Allah #Concepts #Beliefs #Salvation #Spirituality #Shia