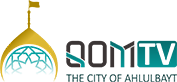 How many Halal and permissible things are there in the world that a person can enjoy?
And are we even aware of all the Halal and permissible things that one can enjoy in this world?
What are the two conditions for one to be able to fully enjoy all the things that are at one's disposal?
But are these enjoyable things the ultimate and most complete and perfect means of attaining a truly satisfying and stress-free life?
Finally, who are the people who truly have no worries and how do they attain such a lofty station?
The late Ayatollah Misbah-Yazdi (R) provides us with a short, but profound lesson on the basics of loving Allah.
#Akhlaq #Love #Allah #Concepts #Beliefs #Salvation