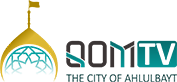 What is an integral quality of temporary love?
And what is the difference between a permanent love and a temporary one; and how does this apply to Allah?
In what aspect has Allah intrinsically created human beings?
Finally, why is our love for Allah not permanent?
The late Ayatollah Misbah-Yazdi (R) provides us with a short, but profound lesson on the basics of loving Allah.
#Akhlaq #Love #Allah #Concepts #Beliefs #Salvation