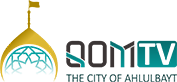 How should one take a note of the blessings that are mentioned by Allah in the holy Qur'an?
What does Allah say in the holy Qur'an as regards to the gratefulness of mankind?
And how does the love for the selected creations of Allah lead us towards the love for Allah?
Yet, other than this, is there another way to know and love Allah?
What does the 4th divinely appointed Imam, Imam Sajjad (A) say regarding this concept?
Finally, what does it mean that 'Love Starts From Allah'?
The late Ayatollah Misbah-Yazdi (R) provides us with a short, but profound lesson on the basics of loving Allah.
#Akhlaq #Love #Allah #Concepts #Beliefs #Salvation