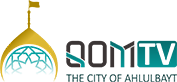 How does Satan deceive people when it comes to our love for Allah?
What is wrong with our perception?
Why has Allah made Namaz obligatory, and supplications, Duas, and Dhikr to be highly recommended?
Finally, is there a point where one can say that they are at the peak of loving Allah?
The late Ayatollah Misbah-Yazdi (R) provides us with a short, but profound lesson on the basics of loving Allah.
#Akhlaq #Love #Allah #Concepts #Beliefs #Salvation