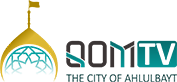 Does having love for Allah imply that none else can be loved at all?
Or is it an inevitable reality that the beloved of Allah must also be loved?
Who are the beloved of Allah in the light of countless Islamic traditions and Ahadith? What if someone loves Allah but doesn't love the Awliya of Allah? Are we supposed to love others for the sake of Allah? And if we love them for the sake of Allah, what happens then?
Finally, what type of relationship does love create between the lover and the beloved and what position does Allah possess in this love?
The late Ayatollah Misbah-Yazdi (R) provides us with a short, but profound lesson on the basics of loving Allah.
#Akhlaq #Love #Allah #Concepts #Beliefs #Salvation