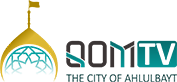 What does the Commander of the Faithful, Imam Ali (A), say about the etiquettes of the servitude of Allah?
And what is the highest from of love that one can have for Allah?
Finally, what is the meaning of the word 'Muwaddat", that appears in the holy Qur'an as a reward for Prophethood?
The late Ayatollah Misbah-Yazdi (R) provides us with a short, but profound lesson on the basics of loving Allah.
#Akhlaq #Love #Allah #Concepts #Beliefs #Salvation