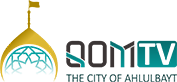 What can help us to further understand why love develops or why love's intensity lessens?
Further, why does one love something or someone in the first place?
And can you truly love something or someone without recognizing them?
Finally, what does focus, concentration, and attention have to do with the love for Allah?
The late Ayatollah Misbah-Yazdi (R) provides us with a short, but profound lesson on the basics of loving Allah.
#Akhlaq #Love #Allah #Concepts #Beliefs #Salvation