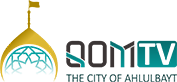 According to the Messenger of Allah (S), who are the worst kinds of people?
And to the extent possible, should we accept the apology of those that come and request our forgiveness?
How should one treat the people, if they expect to be treated well?
And finally, how should we react when it comes to the simple errors and mistakes that people normally make?
Ayatollah Sayyid Ali Khamenei narrates and explains a tradition narrated from the Messenger of Allah (S), the holy Prophet Muhammad (S), where his eminence (S) speaks about, \"The Worst Kinds of People\".