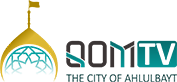 What is the best thing that Allah casts into a person's heart?
What are some of the intricacies surrounding certainty?
And what happens when one doesn't have certainty?
What is a verse of the holy Qur'an and a Dua which is related to this discussion?
And finally, what are some things that weaken a person's certainty?
Ayatollah Sayyid Ali Khamenei narrates and explains a tradition narrated from the Messenger of Allah (S), the holy Prophet Muhammad (S), where his eminence (S) speaks about, "The Spiritual State of Certainty".