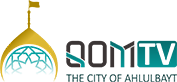 We\\\'ve all heard the tradition about dividing up our 24-hour day, but what does that really mean?
And what is the correct definition of Zuhd?
Finally, what does this key that is \\\"for Allah\\\" mean?
The late Ayatollah Misbah-Yazdi (R) provides us with a short, but profound lesson on the basics of loving Allah.
#Akhlaq #Love #Allah #Concepts #Beliefs #Salvation