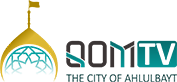 What are some of the effects of loving Allah?
What is the biggest motivator when it comes to gaining and achieving the nearness of Allah?
And what are the characteristics of those who love Allah?
The late Ayatollah Misbah-Yazdi (R) provides us with a short, but profound lesson on the basics of loving Allah.
#Akhlaq #Love #Allah #Concepts #Beliefs #Salvation