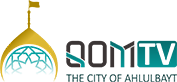 Ayatollah Sayyid Ali Khamenei narrates and explains a tradition narrated from Imam Ja'far al-Sadiq (A), who narrates from his ancestor, the Commander of the Believers, Amirul Mo'mineen, Imam Ali ibne Abi Talib (A).
What happens to a deed or an action when it is accompanied with Taqwa?
Can one consider a deed that is incredibly small to be insignificant if it is accompanied by Taqwa?
And likewise, what happens to a deed if it doesn't have Taqwa?
Ayatollah Sayyid Ali Khamenei expounds upon the words of the Commander of the Faithful, Imam Ali ibne Abi Talib (A).