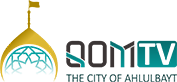 Ayatollah Sayyid Ali Khamenei narrates and explains a tradition from Imam Ja'far al-Sadiq (A), where his eminence speaks about the fear and hope that one must have in Allah.
Are all kinds of hope acceptable in Islam?
Likewise, are all kinds of fear acceptable in Islam?
Finally, what does it mean to be delusional about Allah?
Ayatollah Sayyid Ali Khamenei expounds upon the wise words of Imam Ja'far ibne Muhammad al-Sadiq (A).