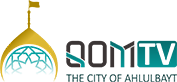 Ayatollah Khamenei narrates and explains a tradition from Imam Ali ibn Abi Talib (A) where he gives some advice to Muhammad ibne Abi Bakr.
What is the greatest kind of Fiqh (jurisprudence)?
What are the different aspects of Fiqh?
How has Imam Ali (A) described the house of the world as compared to the house of the hereafter?
What is the ethical/moral virtue known as Wara'?
What does it mean to forsake and overlook the materialistic world?
Finally, what happens to a person's actions, especially in their worship, when they start to lose humility?
Ayatollah Sayyid Ali Khamenei expounds upon the wise words of Amir al-Mo'mineen Imam Ali ibn Abi Talib (A).