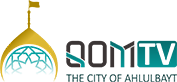 What is the relationship between faith, love, and action?
When you have a greater form of love, how does this effect your actions?
Finally, can there be love without any action?
The late Ayatollah Misbah-Yazdi (R) provides us with a short, but profound lesson on the basics of loving Allah.
#Akhlaq #Love #Allah #Concepts #Beliefs #Salvation