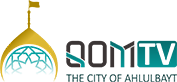 Who the people of the Hereafter consider to be truly alive?
Should we believe that we are free from defects, even if we have special and unique distinctions?
And what should we do if we want to be safe from calamities and the temptations of satanic forces and the carnal self?
Why did Allah create intermediaries?
Finally, what does it mean when it is said that "All Blessings Originate From Allah"?
The late Ayatollah Misbah-Yazdi (R) provides us with a short, but profound lesson on the basics of loving Allah.
#Islam #QomTv #Misbah_Yazdi #Akhlaq #Love #Allah #Concepts #Beliefs #Salvation #Spirituality #Shia