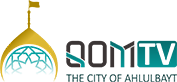 How does the holy Qur'an state that everything is in one way or the other, attributed to the Almighty Allah?
And ultimately, Who brings forth the rain, Who brings forth vegetation, and Who provides us with the sustenance that the Earth brings forth?
And how is the example of a car and the saying 'who's behind the steering wheel' applicable to our discussion?
Finally, what does it mean when it is said that "Allah Has The Ultimate Control of Everything"?
The late Ayatollah Misbah-Yazdi (R) provides us with a short, but profound lesson on the basics of loving Allah.
#Islam #QomTv #Misbah_Yazdi #Akhlaq #Love #Allah #Concepts #Beliefs #Salvation #Spirituality #Shia