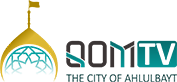 Human beings have a tendency to be loved and to love. But why?
And what is the innate nature of a human being and does it pull us towards the love and worship of Allah?
Finally, what are the innate defects when it comes to worldly love?
The late Ayatollah Misbah-Yazdi (R) provides us with a short, but profound lesson on the basics of loving Allah.
#Akhlaq #Love #Allah #Concepts #Beliefs #Salvation